Revoseal sealing concept
quality meets service
We have developed a sealing concept based on a metal soft material combination. A metallic seal is created even at very low tightening torques. As a result, fugitive emissions at flanged joints can be reduced to almost zero, blowout resistance can be drastically increased and, in addition, pressure and temperature fluctuations can be compensated. Maintenance costs are reduced, as retightening of the bolts is not necessary any more.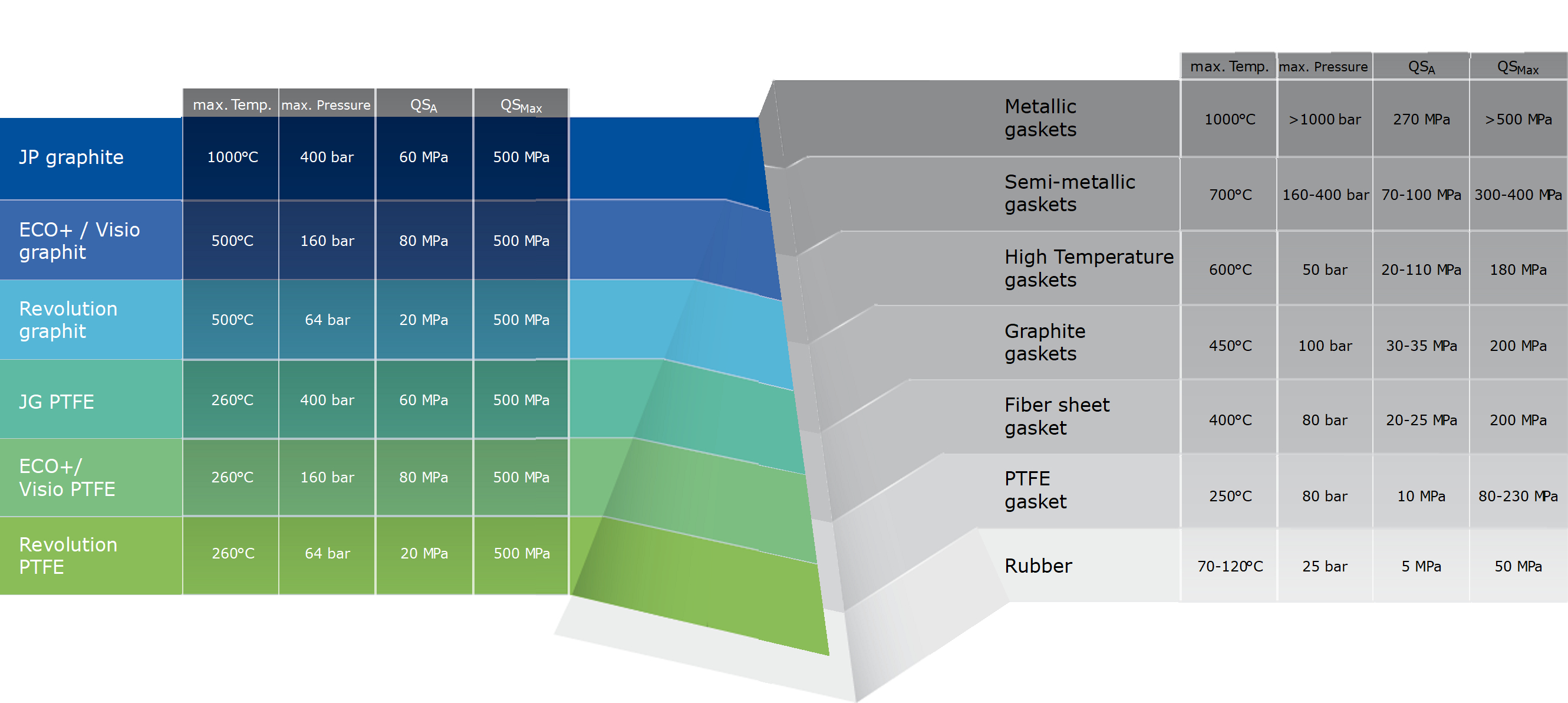 Classification of revoseal gaskets in the standard gasket pyramid (sorted by temperature resistance)
Application
The revoseal gaskets can be a better alternative for a wide range of applications. They are used in helium and hydrogen applications due to their very low leakage rate (The TA-Luft result of the revoseal JP is 6.4×10-11 mbar x l/ (m x s)), as well as for other volatile or toxic gases. The metallic contact allows large pressure and temperature variations to be accommodated, so revoseal gaskets can be used in cryogenic applications as well as in high-temperature applications, such as cracking furnaces, to ensure a leakage-free operation of the plants. In steam applications, they have been shown to reduce the risk of leakage during steam hammer or pressure spikes due to their high spring elasticity and blowout resistance. In addition, they are found in many companies in the chemical industry as an apparatus seal, since a high surface pressure can be achieved even with low bolt force.

Contact us and we will support and advise you on your application. In addition to our high-performance gaskets, we also sell high quality standard gaskets at competitive prices.

We look forward to hearing from you!

revoseal Europe GmbH
Email: info@revoseal.com
Phone: +49 (0)2238 47 999 – 0