revoseal sealing concept

.
Our products are unique in many ways. Our patented gaskets have the lowest leakage rate on the international market. We have developed a sealing concept based on a soft-layer / metal combination. A metallic seal is created even at very low tightening torques. As a result, fugitive emissions at flanged joints can be reduced to almost zero, blowout resistance can be dramatically increased and, in addition, pressure and temperature fluctuations can be compensated. Maintenance costs are reduced because retightening of bolts is not necessary. The environment and personnel are protected. Our gaskets are available in all common standard dimensions DIN and ANSI and in special dimensions and geometries up to 4000 mm outer diameter. Part of our service is the calculation, installation and maintenance of our products. With revoseal you increase the productivity of your plants and noticeably reduce your costs. Unscheduled downtime is minimized by revoseals sealing concept.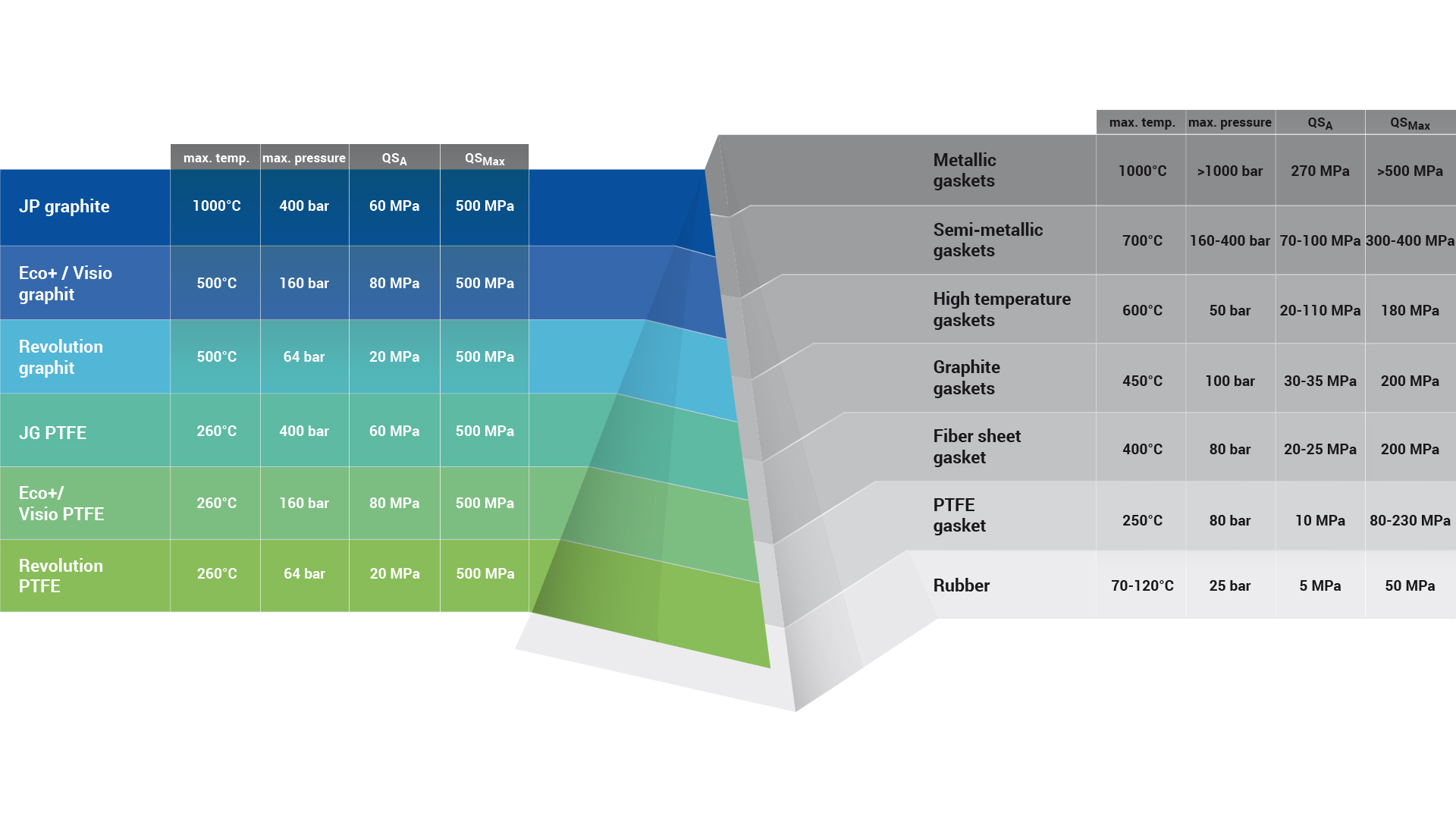 Classification of revoseal gaskets in the pyramid standard gasket (sorted by temperature resistance)
.