Metal flat profile gaskets with layers
revoseal Eco+
The Eco+ gasket consists of a solid stainless steel carrier, with a thin graphite layer on both sides. On the medium side, a resilient cog is embossed, which metallically seals on both sides of the flange. The resilient cog can balance forces caused by pressure and temperature fluctuations without being plastically deformed.
Highlights
Temperature: -200°C to + 500°C
Pressure range: from vacuum to 160 bar (900 lbs)
Over-achieves TA-Luft and VDI 2290 in connection with a leakage check according to EN 1591-1 (also at using screws of minor quality)
Standard material 1.4571 (additional materials on request)
Total thickness 1.6 mm (+/- 0.1 mm)
Fire Safe Certificate according to API 607 (also for PTFE) and blowout resistance according to VDI 2200
Product video Eco+
Click double-arrow for full screen mode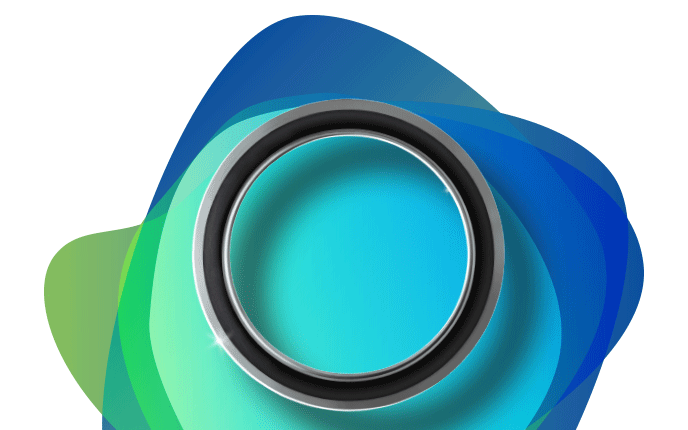 Type
Cross section
Designation
Download
Eco+
In traditional systems the Eco+ can be used as high-quality replacement for all kinds of flat gaskets up to 2 mm overall height. Due to the thin soft material layers, high surface pressures are already achieved at low bolt forces. At new constructions the Eco+ is the most cost-efficient and technically better alternative to serrated and spiral wound gaskets. Due to the resilient design, retightening of the screws is no longer necessary even at strong pressure and temperature fluctuations.
Download PDF
Eco PU
The Eco PU has a PTFE-U–jacket with diffusion barrier. Therefore, it is best suited for aggressive media in plastic and enamel flanges. Even with low bolt torque forces high surface pressures can be realised.
Download PDF
Eco Top
The Eco TOP has the same properties as the Eco+. It is, however provided with a secondary graphite layer with lower density or PTFE. The secondary seal prevents from flange corrosion as often seen with carbon steel flanges.
Download PDF
Further information and versions on demand.